I think about it every time I make pancakes, but I don't think I've tasted it in twenty years. No matter, I still remember the taste of King Syrup on pancakes, with sausage, served by my grandmother.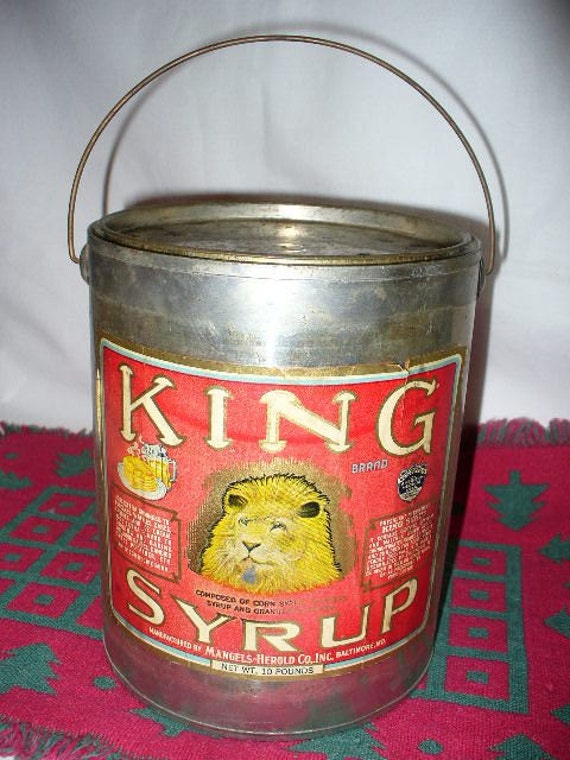 King Syrup is a mid-Atlantic combination of corn and sugar syrups created by the Mangels-Herold Company in Baltimore in 1901. Would you ever put Karo Syrup on your pancakes? No way. But King Syrup is different.  At my parents' house in Westminster, Maryland,  we ate Log Cabin and Mrs. Butterworths, somehow more modern in taste than the King Syrup we ate on hotcakes at Mom Mom Mom and Pop Pop's in Havre de Grace. (I don't think I ate maple syrup habitually until I moved to Boston after grad school). Breakfast was either bacon and eggs, or pancakes and sausage. (although before I was around, my grandfather was known to eat more eyebrow-raising/foodie-esque fried shad roe and pork brains). King Syrup was often used throughout the 20th century in the mid-Atlantic to make Shoo Fly pie, a Pennsylvania German dessert that's like pecan pie without the pecans, with a spiced crumb topping. There was also the inexplicably named King Po-T-Rik, a more molasses-y version, that some folks put on biscuits. My grandfather kept hardware in old King Syrup cans after they were emptied.
King Syrup isn't made in Baltimore anymore, but was purchased by Carriage House Companies in Georgia.